Hahahahahahaha.....
Ha ha
Excuse me, I'm laughing so hard. **snorts** Hahahaha
OMG.
Okay.
So, last week the American Academy of Pediatrics and the American Congress of Obstetrics and Gynecologists released a joint opinion on the use of water births in hospitals and birth centers. This has caused a wave of subsequent opinions all over the internet, starting from MD's and ending with first time pregnant moms. I read through the entire thing, and this is the basic gist of it:
"Water birth has not been proven either way to be safer or more dangerous for mothers or babies and has a list of potential complications, therefore should just not be practiced anywhere unless it is under very specific medical supervision"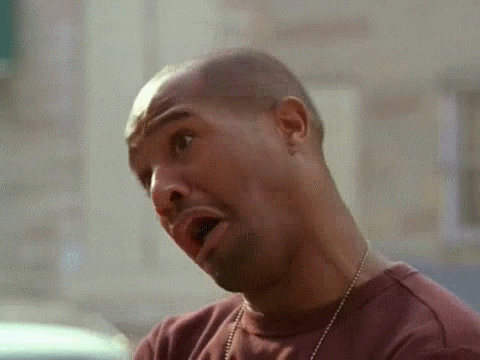 Okay, I mean, that sounds bad, right? If something can't be proven as safe, why go forward with it at all, especially when considering the health and well being of the mom and baby?
Let me just put some stuff in perspective for you:
risks of water birth according to this opinion:
Higher risk of maternal and neonatal infections, particularly with ruptured membranes;

Difficulties in neonatal thermoregulation;

Umbilical cord avulsion and umbilical cord rupture while the newborn infant is lifted or maneuvered through and From the underwater pool at delivery, which leads to serious hemorrhage and shock;

Respiratory distress and

hyponatremia that results from tub-water aspiration (drowning or near drowning);

Seizures and perinatal asphyxia
Yikes. That is quite the laundry list of potential complications from giving birth in the water. I can understand a person's concern after reading that.
So why is it still my opinion that water births are safe, effective, and should be offered to every pregnant mama as a choice for her birth plan?
Because childbirth itself is a risk. There is no 100% safe way to deliver a baby. Period. Water births are elective, and they have a list of complications just like any other elective during childbirth, such as epidurals and pitocin. Case in point:
risks of an epidural
Seizures

Anaphylaxis

Neurologic injury

Persistent paresthesias and limited motor weakness

Neurologic injury

Cauda Equina Syndrome (nerve cell damage)

Spinal Hematoma

Spinal Abscess

Hypotension

Cardiac arres

Accidental subdural injection

Not to mention, epidurals essentially paralyze the mom from the waist down, which introduces a whole host of other potential complications from not being able to move around freely and choose a birthing position that is most effective. It reduces them to giving birth on their backs, which is the least effective and most difficult way to birth. Also, you are injecting something DIRECTLY INTO YOUR SPINE. WHYYYYY WOULD YOU DO THAT?!
"guh head and just jam 'er right in. It's just my spine. No big."
Anaphylactic reaction

Nausea

Postpartum hemorrhage

Vomiting

Cardiac arrhythmia

Premature ventricular contractions

Fatal afibrinogenemia (blood not clotting)

Pelvic hematoma

Bradycardia (extremely low heart rate)

Premature ventricular contractions and other arrhythmias

Permanent CNS or brain damage

Fetal death

Low Apgar scores at five minutes

Neonatal jaundice

Neonatal retinal hemorrhage

Contractions also come harder and faster, putting stress on the fetus and rushing the labor, and the end result is ultimately a cesarean

because of risk to the baby.
Premature rupture of membranes

Umbilical cord prolapse

Umbilical cord compression

Amniotic fluid embolism

Pre-Eclampsia

Postpartum hemorrhage

Still birth

Vaginal tearing
Since cesarean
sections are not always elective, I won't list the dangers associated with them here, but I will say that US rates are currently at 38.2%, which is ASTOUNDINGLY high. Are they safer than vaginal birth? Most of the time, no. Yet, we are still doing them at an alarmingly high rate. Not allowing a mother to make her own birth choices, move around during labor, and choose a position that feels the best and is most effective is the most dangerous thing an OB can do, in my opinion. Letting pride and ego get in the way of safe birth options is far more dangerous than a water birth. Despite these dangers, it still happens to thousands of women all over the country and most people don't even blink an eye. But when they "put themselves and their babies at risk" by choosing a water birth, everyone clutches their pearls and says a quick prayer that those poor babies don't drown.
"Heavens!! Someone call the CPA!!"
Unfortunately, this opinion has given internet trolls more fuel for their arguments against water birth. "It's dirty", they say, "It's unnatural", they say, "mothers who choose them are narcissistic, uneducated, selfish, and gross." they say and say and say. I don't know where these people are getting their opinions, but they are certainly not evidence based. My own water birth was amazing. I labored both in the tub and on my back on the bed, and ultimately I chose the tub and you couldn't get me out of there if you paid me. I used no drugs during my labor, and being in the water helped significantly. When I was on my back (and even on all fours) on the bed, the pain I felt was significantly increased. When Rowan came out, there was no "grossness", the water was crystal clear. I didn't choose that birth because I'm a narcissist (though I'll openly admit I am, haha!), I chose it because I knew that was the best option for myself and for my kid. Does that mean every water birth is as amazing and complication free as mine? Not by a long shot. It only takes one google search to find multitudes of women who have had great water births, and some that ended not so great. Most of the "not so great ones", however, don't blame the water for their complications and I'd bet money you'd see the comment "It would have happened in the hospital too" on 98% of them. As for the unnatural comment (this was a real facebook comment, saying that because apes didn't give birth in the water, so shouldn't we...), please tell me what IS natural about epidurals, OB/GYNs, IV's, scales, vitamin shots, and vaccines? All of those are unnatural and we still do them at almost every birth.
"No babies here!! Look away!!"
Every woman has the right (and I would go so far as to say obligation) to research all the possible options for giving birth, and weigh the risks and benefits of each one. Water birth is not for everyone, some women are skeezed out by it and that is totally ok. If they decide an elective cesarean is right for them and their baby, despite massive evidence against it, that is their right and they should be freely allowed to exercise that choice. If they want to have a natural child birth out of the water, more power to them. My problem with this opinion that has been released, is that it states water birth should not be practiced because of the risks associated with it. This is madness. If we really needed to cease all practices that posed a risk, we really should just stop having babies.